Take your PBX to the cloud with CCG Connect SIP trunking
Seamlessly transition your legacy PBX system into a powerful cloud system. No new equipment or service disruptions.
SIP trunking uses VoIP to move your Private Branch Exchange (PBX) system's call traffic over an internet connection. This way, your PBX connects with a Public Switched Telephone Network (PSTN) without traditional phone lines. No more Primary Rate Interface (PRI) or analog lines!
As for a SIP trunk…
A SIP trunk is a phone line that uses the SIP protocol. And so, a VoIP service provider like CCG Connect can connect one or more channels to your in-house PBX.
All the benefits of the cloud minus the hardware costs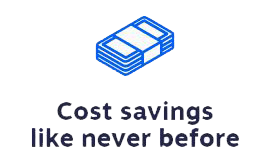 Save up to 70% of your current PBX bill with hosted PBX or SIP trunking. Goodbye, expensive hardware. Hello, cost-effective calling!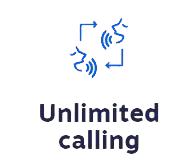 Unlimited toll-free calling in the United States. Also get local and international calls. No more per-minute charges.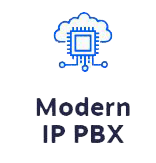 Connecting a hosted PBX to a SIP trunk is easier than via a PSTN. With a cloud phone system comes real unified business communications.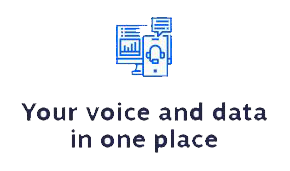 SIP trunking streamlines your company's technology stack, affording you many proven benefits, including much better call quality and lower costs.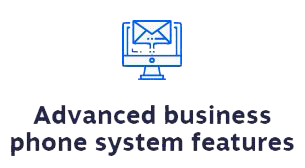 Voicemail to email, long-distance calling, unlimited inbound and outbound calls, local phone numbers, and more — all with one VoIP phone system.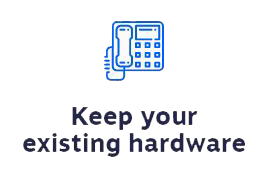 Keep your existing hardware. Use your traditional phone system with an IP-based set-up. Avoid new equipment costs while getting better service.
Port your existing number to the Cloud. Get Started with SIP trunking.
Unmetered
SIP unmetered plan
$
24.99
/

per month, per trunk
Includes unlimited calling in the US
Hosted PBX vs. SIP trunking – what's the difference?
Hosted PBX
Lower hardware costs since all you need are

 

IP phones, routers, and high-speed internet.
Most VoIP providers have a monthly subscription fee.
Hosted PBX services let you add new phone lines in a few steps.
Your teams can access these phone lines from anywhere in the world.
With an online admin portal and easy-to-use features, you don't need an IT team.
Requires minimal maintenance.
On-premise PBX + SIP Trunking
Needs on-site IP PBX servers and a SIP trunking service like CCG Connect. Higher upfront capital expenditure.
SIP trunking charges may be per minute or channel.
SIP trunking with traditional PBX may need more on-premise servers.
Traditional phones need a LAN connection to the IP PBX.
An IT staff member is critical to maintain these on-premise PBX systems.
Needs ongoing maintenance.